Joined

Jun 21, 2009
Messages

10,549
I will take that to mean that you don't know of a way then.
I was asking more about the XenForo capabilities. Perhaps you were answering that question too?
Sorry that I was unclear. I went to XenForo and had them make a quick trial forum for my testing purpose. It's only good for 3 days but allows research (which is something I love to do).
I believe it is possible to allow what used to be called "RO Rights" or 'View Permissions' if that terminology is better.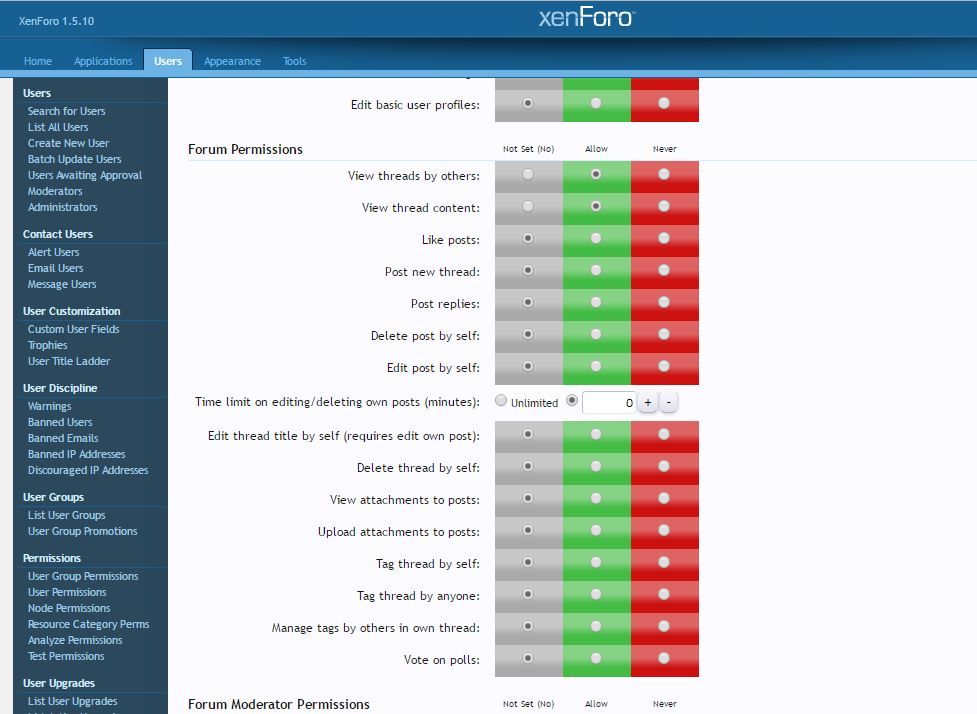 Last edited: